Sunday, September 24, 2023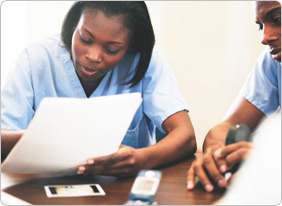 Study
Ankle Sprain Ankle Sprain - Ormond Beach , FL - #1003
Summary
Have you had a mild to moderate ankle sprain within the last 48 hours? Please contact us about an ankle sprain study as we have a trial that maybe a fit for you.
Qualifications - Inclusions & Exclusions
18 or older
Have a mild to moderate ankle sprain within the last 48 hours
Must be willing to comply with all study procedures
Must be willing to make all 6 office visits
Not have a severe ankle sprain or fracture
Not have a history of fractures in the target ankle or surgery of the ankle
Not have used compression, oral medications, or topical medication to aid the sprain
Not have a history of alcohol or substance abuse within the previous 5 years
Not have used an investigational drug or participated in an investigational study within 30 days of screening
Not be pregnant or intend to be pregnant
Not be breast-feeding
No severe uncontrolled psychiatric conditions
Compensation for Time and Travel
Study related care, including physical examinations, laboratory services and study medications are all provided. Participants will also be compensated for time and travel up to $400. Contact us to learn details on the compensation and study details.
Location
Ormond Beach, FL
In/Outpatient
Outpatient
Submit the form below to learn more
* Denotes required field.